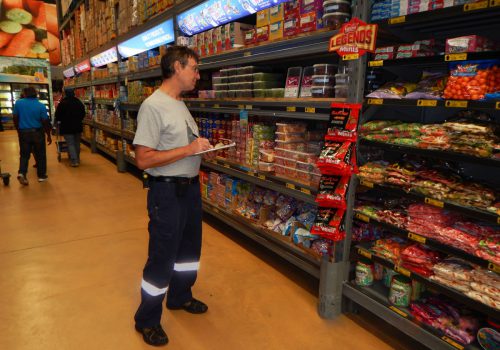 Internationally published racking standards (EN, SEMA, etc.) recommend annual surveys be undertaken by 'technically component' individuals. The annual survey serves as an external audit of the racking safety and suitability for use. Annual surveys form a complement to in-house maintenance protocols as stipulated by the standard being followed.
Annual survey services offered by BMH include Engineer's Surveys and Non-Compliance Surveys, along with the associated reports. Both consist of an inspector attending the site to undertake a ground level, visual inspection of the racking installation. If the installation had not been previously certified, component measurements and frame elevations will be taken to evaluate the suitability of the frames to support the design loads.
The primary difference between Engineer's and Non-Compliance Surveys are the level of detail to which these inspections are performed.
Engineer's Surveys consist of inspecting and measuring a statistically significant number of total locations in the store to gain a general understanding of the condition of the installation. Engineer's Surveys are recommended for newly built installations or installations with minimal damages.
Non-Compliance Surveys consists of inspecting each pallet location and noting each defect visible at the location. Non-Compliance Surveys are recommended for existing installations with appreciable damages present; these inspections are useful to gauge the number of repairs required and compare to quotes offered by repair contractors.